Come join us!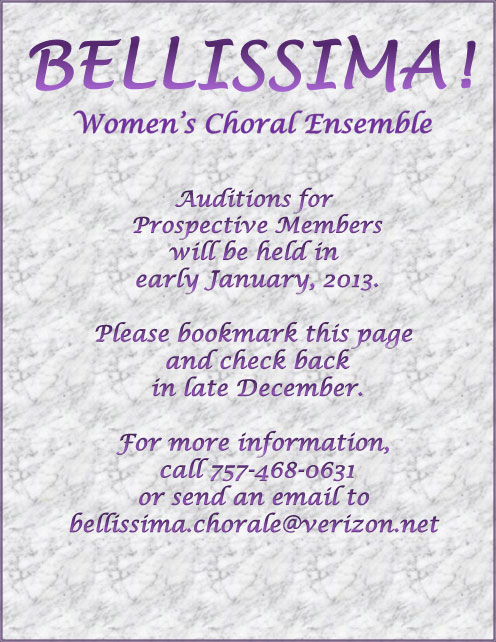 Auditions are held twice a year in late August and early January for interested singers, contact Bellissima! by e-mailing bellissima.chorale@verizon.net.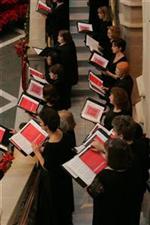 ---
Singers need to bring a piece of music to sing for the audition (preferably not popular music). Sight-reading and rhythm skills will also be evaluated.

---

We plan ten rehearsals before each concert series. Regular rehearsals are held on Tuesday evenings from 7:00 p.m. until 9:00 p.m. in Virginia Beach.